AMX500 – The Amazon Marketindex
How do you perform compared to other
Amazon advertisers?
Gain insight into the performance of 500 Amazon advertisers.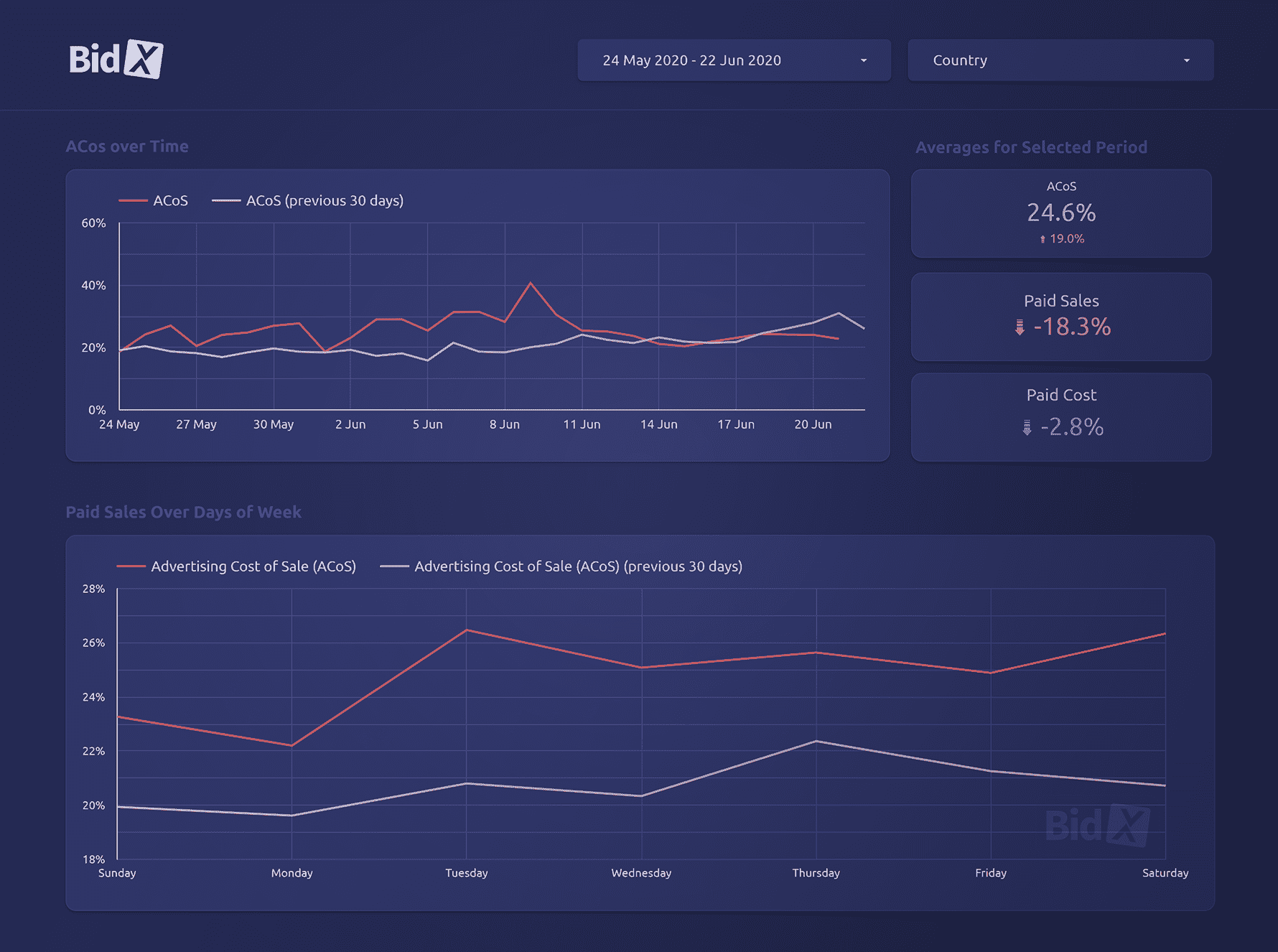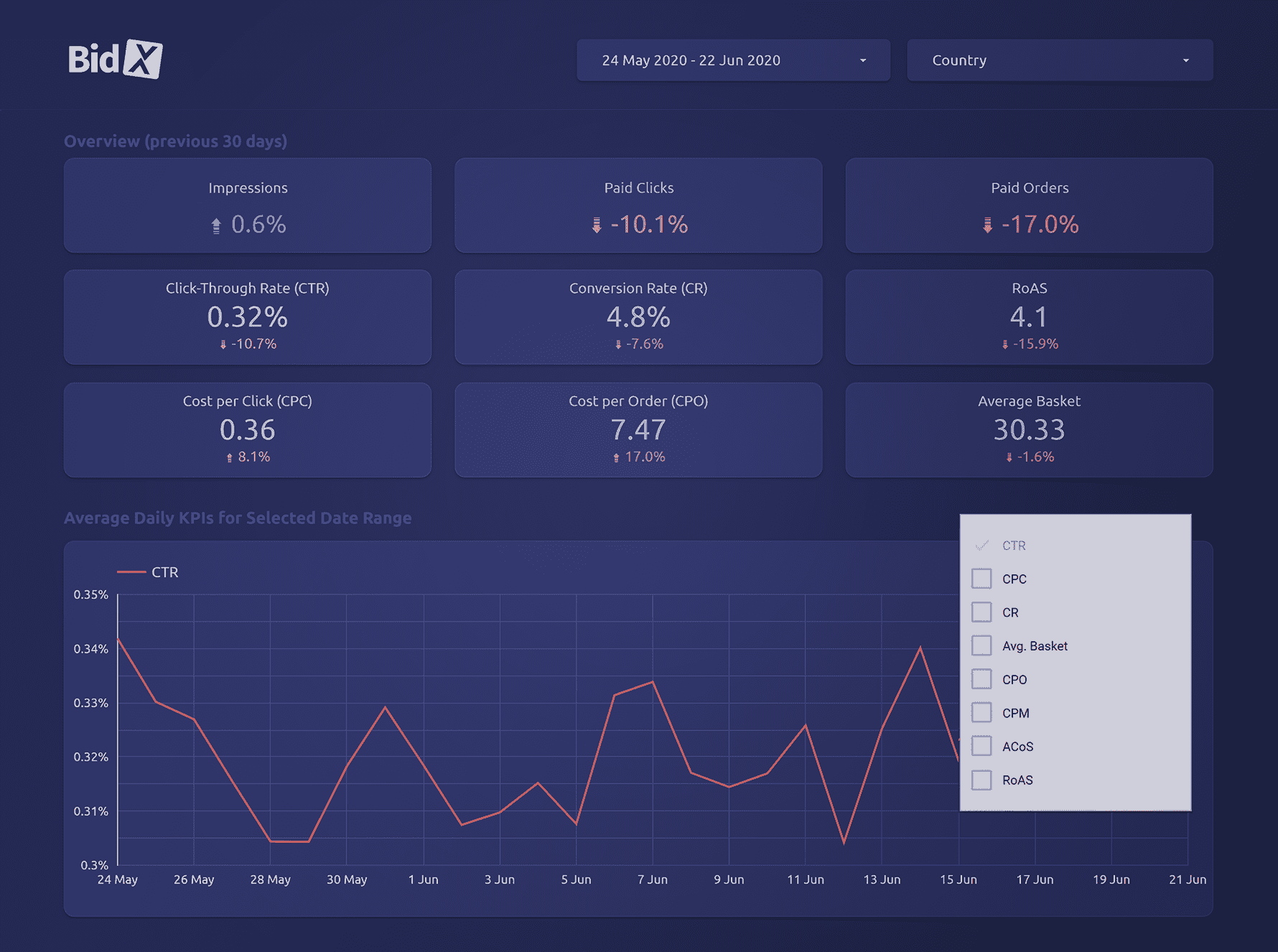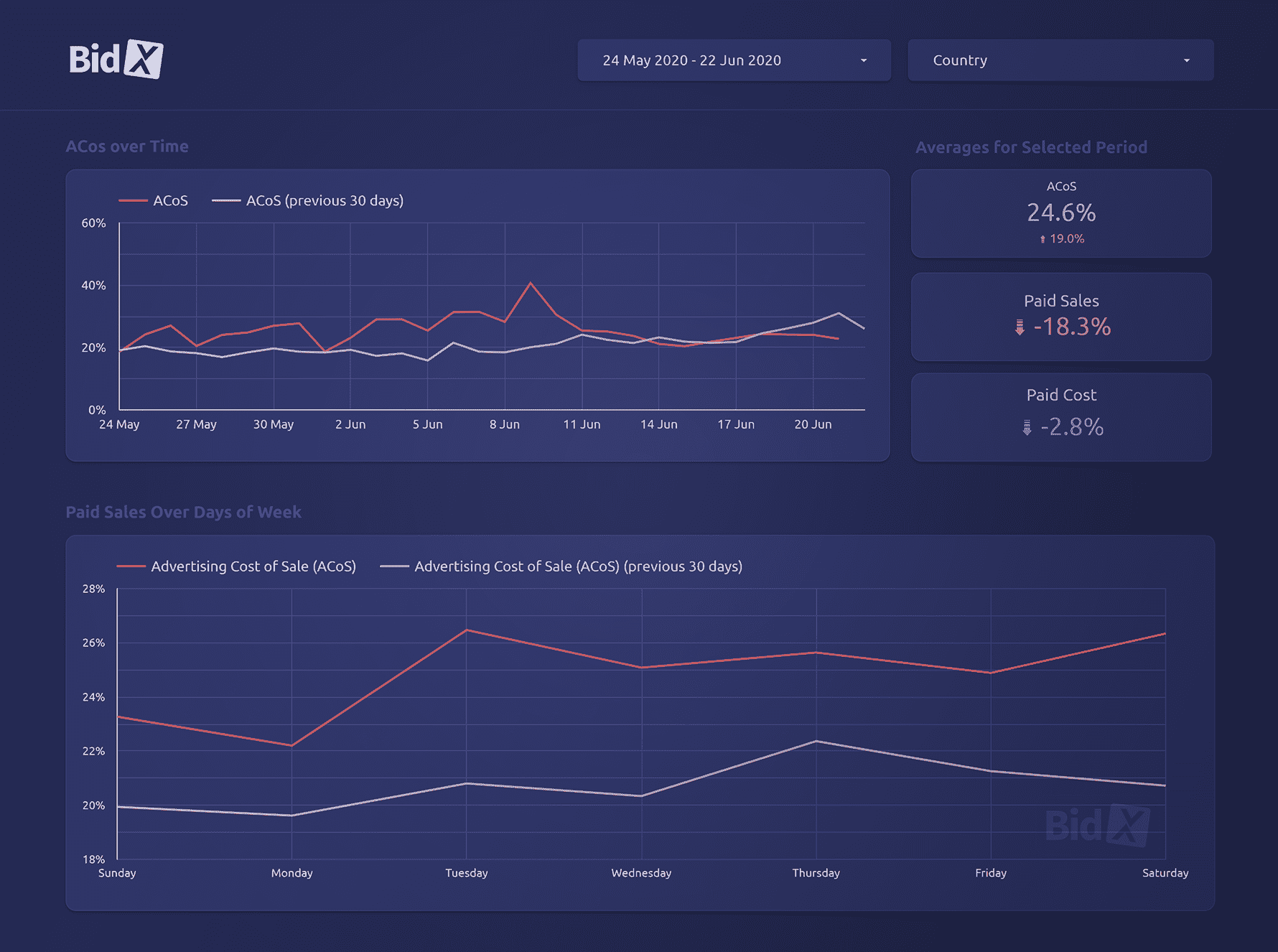 Identify trends over time
With AMX500, data from other merchants are made transparent. You can display the average advertising performance values of 500 Amazon merchants during the period of your choice.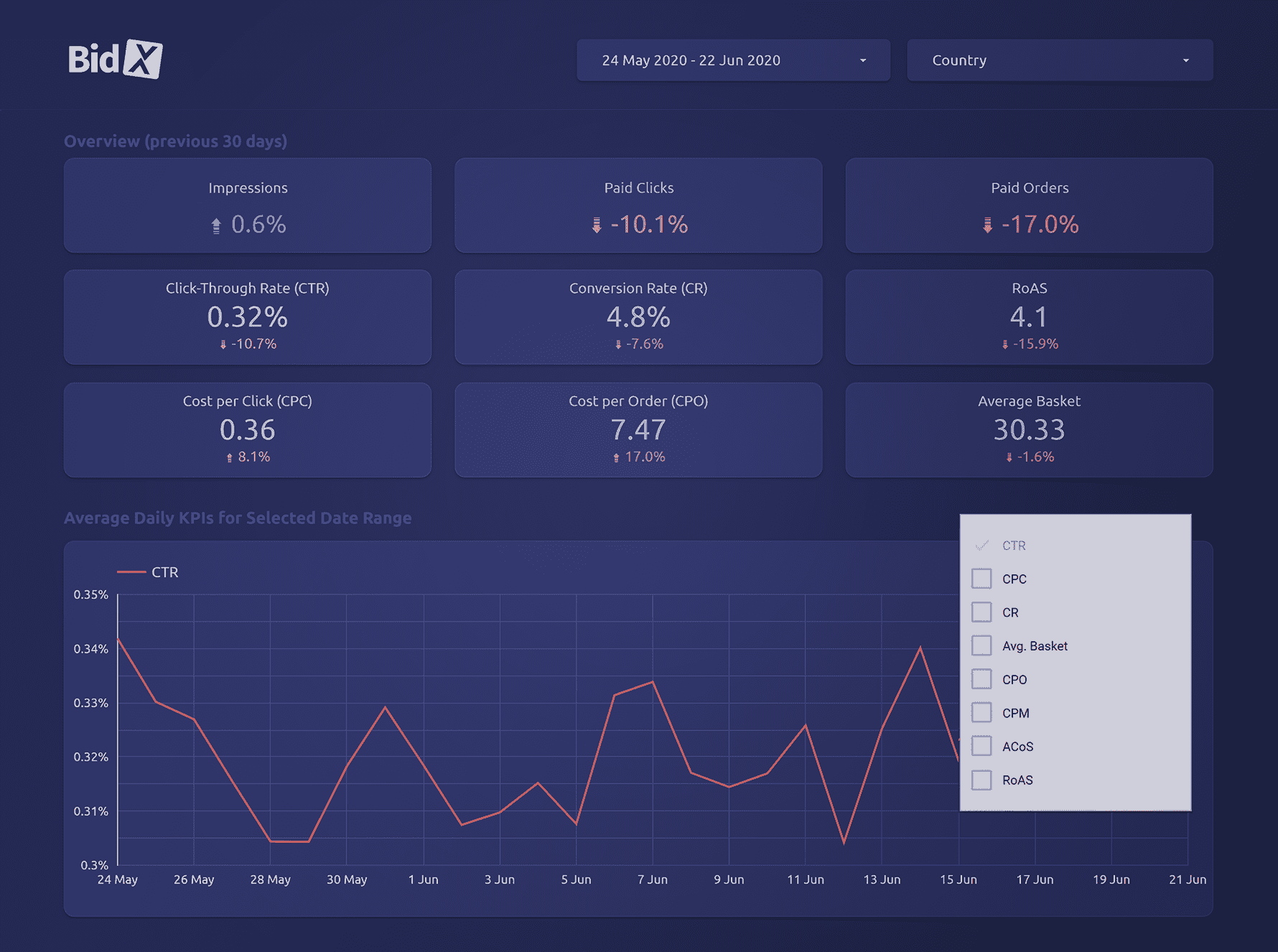 Compare key figures with your own data
Interested in the average ACoS, Click-Through Rate, Conversion Rate, ... of other merchants? AMX500 provides the insights you are looking for. See at a glance whether your own data is above or below average.
Filter by time period or country
Whether you want to see differences between countries or display conspicuous variations in monthly and weekday comparisons: Use the filter option to identify trends over time and the markets that can offer the best opportunities for your advertisements.
Highlights at a glance.
Interactive dashboard
See the most important advertising data from 500 international Amazon merchants, visualized in clear graphics and accessible all in one place.
Optimal data usage
Identify trends and use this data to make well-founded business decisions for future action.
Transparent key figures
Capture and analyze important key figures such as ACoS and Conversion Rate at a glance.
Free access
Access to AMX500 is free of charge and is sent exclusively via an invitation link.
Profitable insights
By analyzing data over time, identify relevant trends for your business and incorporate them into your own decision-making process.
Easy download
Export your required reports as CSV or PDF with ease and share them with colleagues.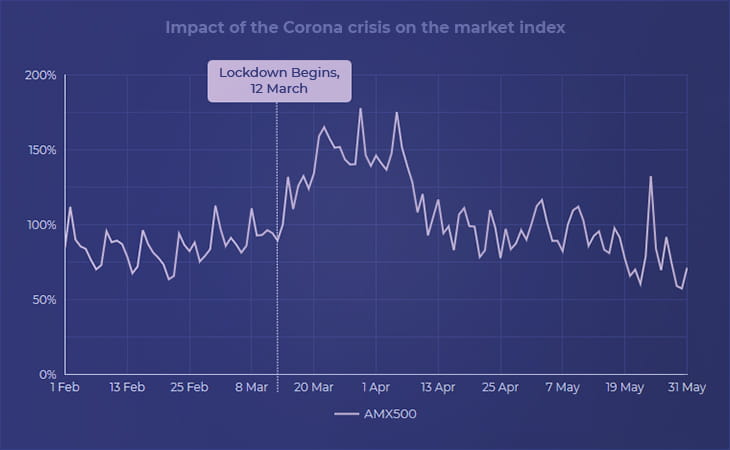 Get answers
With AMX500 you can answer these and similar questions:
How have advertising sales developed on average since the

coronavirus pandemic?

Is it only my business experiencing weaker sales

on weekdays

than on weekends?
Can

the weather have an influence

on the ACoS?
Access

is free

and exclusive via an invitation link.